Are you travelling to gorgeous Sicily and are you curious about which other islands you can visit during your holiday? These are the gems around Sicily you don't want to miss during your Italian trip.
In this island guide to Sicily you can read all about the Aegadian Islands and the Aeolian Islands. We selected the 7 most special islands around Sicily. Why are these islands so interesting? And how long will the ferry journey take from your holiday spot in Sicily?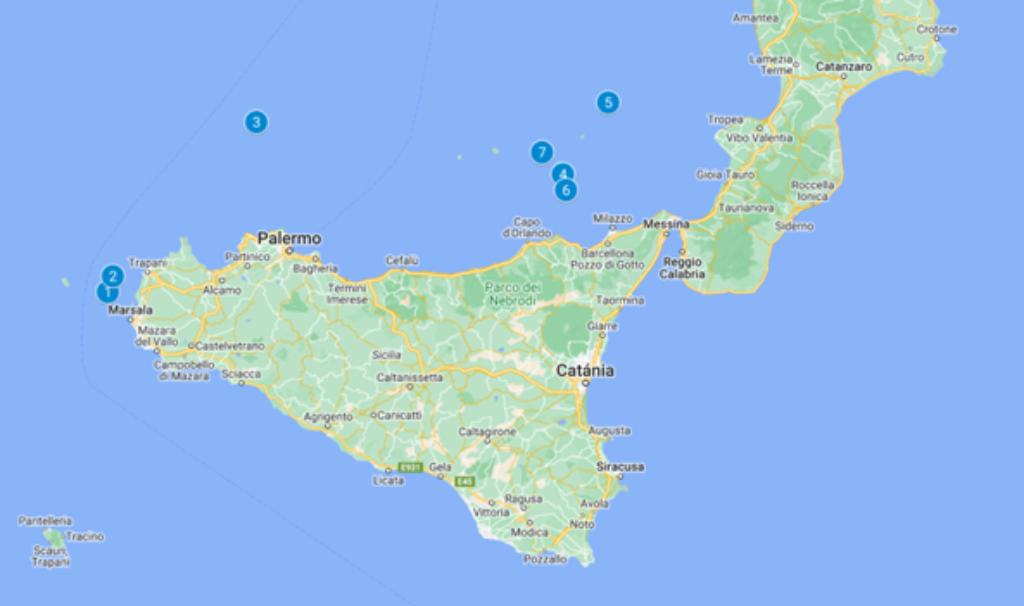 Sicily and the Aegadian Islands
The three Aegadian islands are located northwest of Sicily and can be reached by ferry from Trapani. Favignana and Levanzo are the most famous Aegadian islands. Marettimo is also very beautiful, but is located a lot further off the Sicilian coast. With the fastest ferry connection you can reach Marettimo within an hour and a half.
1. Favignana
Azure blue sea and jagged rocks: the island of Favignana is perfect. It is a popular destination among the Sicilians themselves and perfect for a day trip! Rent a bike, scooter or boat to explore the island.
Favignana is about a 30 minute boat ride from the port of Trapani, Sicily.
2. Levanzo
Need to escape the hustle and bustle of the mainland? With the fast ferry you can reach Levanzo, Favignana's little brother, in no time. Enjoy some unforgettable diving here or just enjoy the landscape and the coast with countless bays and beaches. In any case, take a look at the mysterious caves with wall drawings from prehistoric times.
Levanzo is also about a 30 minute boat ride from Sicily.
3. Ustica
Ustica is a volcanic island north of Sicily. Get your snorkeling gear ready, because diving, snorkeling and swimming among the colorful fish is the number one reason to come to Ustica. It is not without reason that the underwater world is a protected maritime nature reserve. Enjoy the island life, exciting caves and beautiful walks. Just like the other Sicilian islands, don't expect a sandy beach on this volcanic rock island. But you won't miss it: Ustica has countless bays and other places where you can take a refreshing dip in the azure blue sea.
Ustica is an hour and a half by fast hydrofoil from Palermo, Sicily
Get your water shoes ready! You will need it for the beautiful, but often rocky beaches of the Sicilian islands.
Sicily and the Aeolian Islands: volcano hopping
Sicily and the Aeolian Archipelago are of volcanic origin. Off course, Sicily itself is home to the active volcano Etna. But you can also enjoy a holiday on the well-known volcanic islands of Stromboli and Vulcano.
4. Lipari
Lipari is a relatively large island and attracts quite a lot of tourists. Lipari-town in particular is pleasantly busy and has that typical Sicilian vibe. Yet the island is so spacious that you can enjoy the fantastic views of the other Aeolian islands in complete peace and quiet, during a brisk walk through rugged nature.
Lipari is a 50-minute Fast Ferry ride from the port of Milazzo in Sicily.
5. Stromboli
The Stromboli volcano has a tiny eruption every 20 minutes. You want to see that! It is especially spectacular in the dark. You can book an evening tour and climb the volcano close to the crater. A tough walk, but you will witness the lava spectacle up close. Stromboli is located a little further off the coast of Sicily.
It takes about 2 hours to reach Stromboli by fast ferry (Liberty Lines Fast Ferry).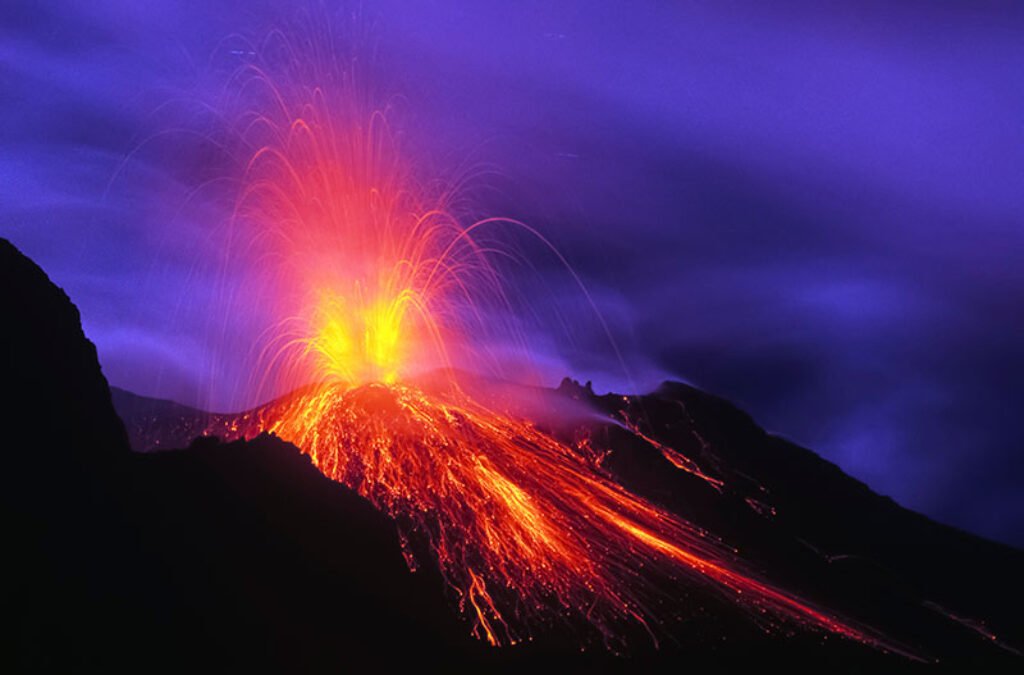 6. Vulcano
The island of Vulcano is home to several volcanoes, where you can take beautiful walks through pure wild nature. The volcanoes are less active, but the smell of sulfur is undeniable. But once you get used to the smell, you can relax on the black lava beaches and refresh your skin in one of the mud baths on the island. This volcanic island is guaranteed to impress!
Vulcano is a 45-minute boat ride from Sicily.
7. Salina
Salina is known as a green island. The beautiful nature gives hiking enthusiasts the opportunity for fantastic hikes through a hilly landscape with vineyards and charming towns. It is a small island with an area of ​​30 square kilometers. So, great for a short stay, or book a day trip with the ferry from Sicily.
The boat trip from Milazzo (Sicily) to Salina takes about an hour and a half.
Island hopping between these (volcanic) islands is a fantastic bonus on your Sicilian holiday. Ciao!
Use our ferry guides and maps