This article provides a detailed list of the ports and sites where 'Below Deck' was shot. We'll also guide you on whether you can reach these places by ferry and how to do so.
The globally celebrated series, "Below Deck" takes viewers to amazing places around the world. Ever wondered which of these spots you can visit by ferry?
While the mega yachts in the show navigate to picturesque locations such as the Caribbean, Spain, France, Italy, Croatia, Malta, Norway, Thailand, Phuket, and Australia, you don't need a hefty bank balance to chart a similar journey.
In this guide, we'll unveil "Below Deck" destinations accessible by ferry, ensuring you capture some of the series' magic without breaking the bank.
To provide a clearer roadmap, we'll delve into season-specific locations later. But for starters, let's spotlight a few standout destinations made easily accessible by ferry services.
The flagship "Below Deck" series primarily cast its lens on the British Virgin Islands, The Bahamas, and Thailand for one captivating season. Its Mediterranean counterpart, "Below Deck Med," predominantly showcased the beauty of the Mediterranean, stopping by at gems like Greece, Croatia, France, Spain, Italy, and Malta.
Meanwhile, "Below Deck Sailing Yacht" continued the Mediterranean love affair, with highlights in Greece, Croatia, Italy, and France. In a Nordic twist, "Below Deck Adventure" unveiled the fjords of Norway, while "Below Deck Down Under" – as you might guess – took viewers on an Australian odyssey.
Let's list the BD filming locations by country
Below Deck Mediterranean
Greece
Both "Below Deck Med" and "BD Sailing Yacht" chose Greece as their scenic backdrop for their inaugural seasons, predominantly focusing on the Ionian Sea. The crew's adventures spanned iconic destinations such as Corfu, Mykonos, Nidri, Lefkada, Paxos, and Syvota.
For those planning similar journeys, ferry connections to places like Corfu, Mykonos, Santorini, and Paxos can be located on FerryGoGo.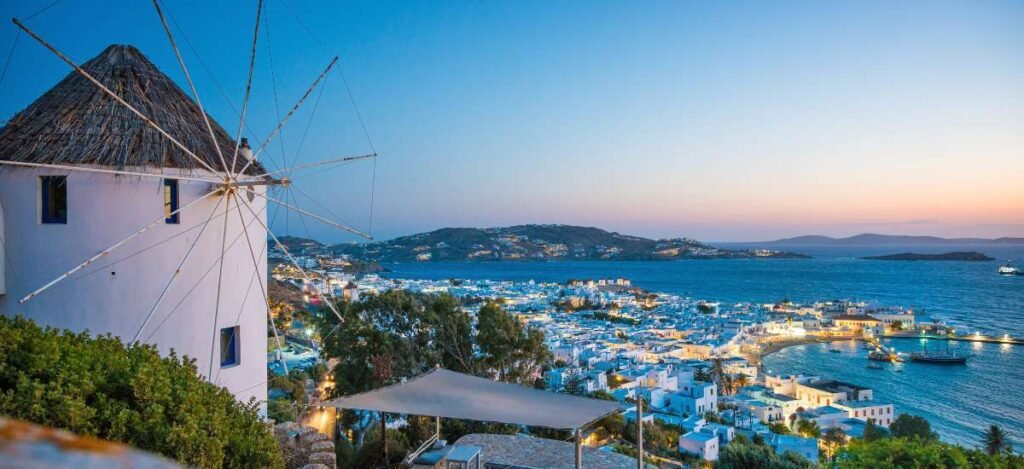 Croatia
Croatia takes center stage as the backdrop for both the second season of "BD MED" and "Below Deck Sailing Yacht". The crew embarks on journeys to picturesque harbours and islands, including notable destinations like Split, Trogir, Hvar, Korčula, and Vis, of which the underlined ones can also be found on our website.
"Below Deck Med" returns to the Croatian Islands and shores in its sixth season.
Italy
"Below Deck Med" Season 3 transports viewers to Italy to specifically the breathtaking Amalfi Coast, showcasing iconic destinations like Naples, Capri, and Positano. This region is renowned for its staggering natural allure.
Meanwhile, "Below Deck Sailing Yacht" Season 4 anchors its story in Italy, predominantly around the scenic island of Sardinia, visiting captivating places like Cagliari and Olbia.
Additionally, the season embarks on a journey to Bonifacio in Corsica, further enriching the viewer's experience, with the breathtaking ferry port of Bonifacio.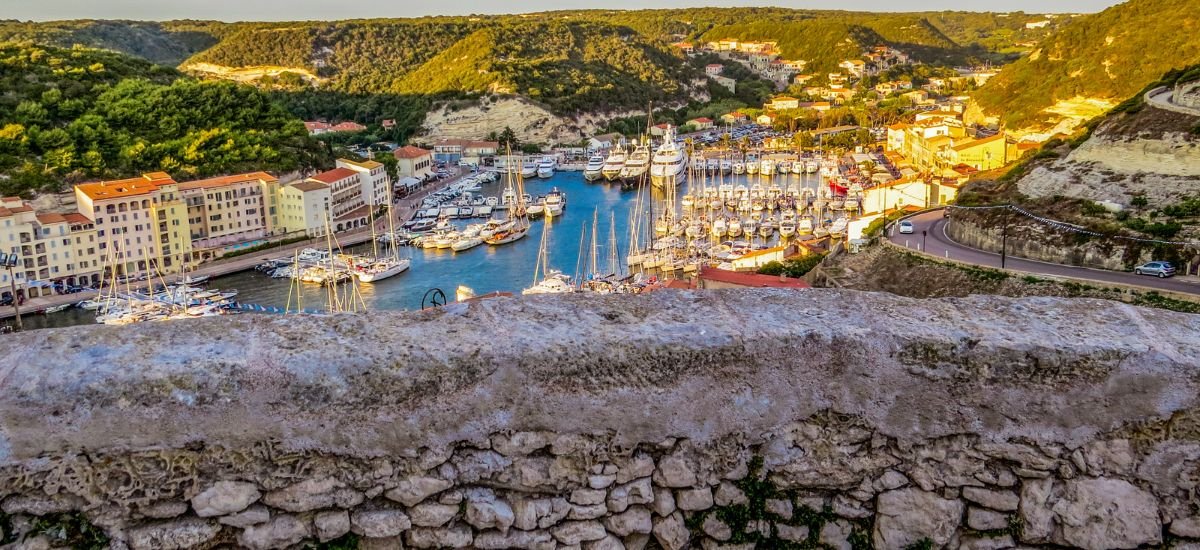 France
The French Riviera, often referred to as the Côte d'Azur, also features prominently. "BD Med" Season 4 unfolds in this iconic French region, highlighting destinations such as Monaco, Cannes, Saint Tropez, and Nice.
Notably, Nice is conveniently reachable by ferry, and from there, the other famed cities are just a stone's throw away.
Note: locations underlined in the article can be accessed via ferry and are clickable for more information.
Spain
Both "Below Deck Med" Season 5 and "Below Deck Sailing Yacht" Season 3 unfold in Spain's captivating Balearic Islands. While "Below Deck Med" predominantly showcases the beauty of Mallorca, "Sailing Yacht" anchors its narrative in Menorca. Various ferry services grant access to enchanting locations like Palma in Mallorca and Ciutadella and Mahón in Menorca.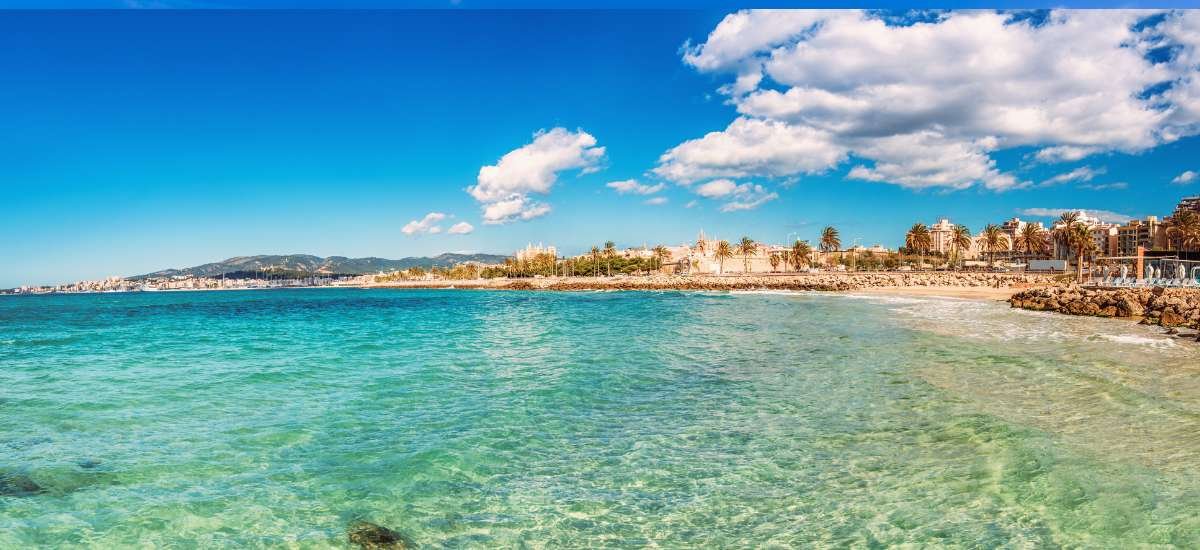 Malta
Season 7 sets its sails around Malta. The mesmerizing clear blue waters of the Maltese islands captivated countless viewers.
And with the allure of cities like Valletta, it's undoubtedly a destination worth exploring. Discover the ferries to Malta we have listed.
Below Deck Adventure
Norway
When one considers chartering a private yacht, Norway might not immediately come to mind. Yet, "Below Deck Adventure" Season 1 brings the breathtaking fjords of Norway to the forefront.
With numerous ferry routes available within and to Norway, those wishing to experience all the fjords might look into the Hurtigruten cruise.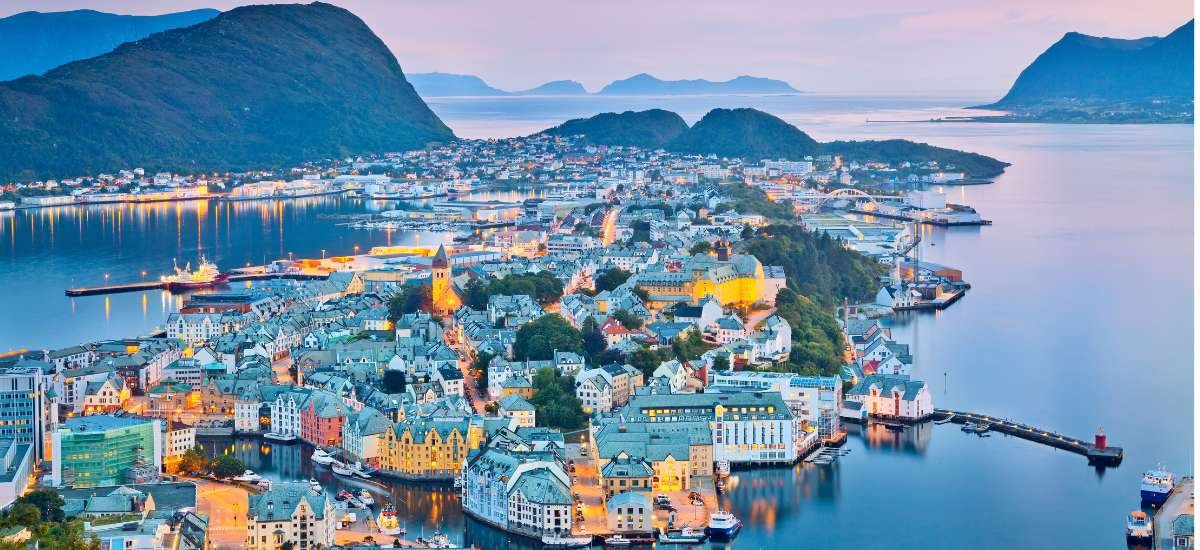 The show predominantly centers around Ålesund, situated roughly 400 km north of Bergen.
Below Deck
British Virgin Islands
The very first season of Below Deck (S1) takes the viewers to the British Virgin Islands. Filming locations are Jost van Dyke Island, Tortola and Virgin Gorda. At this moment we don't have ferries listed yet to the BVI.
Bahamas
"Below Deck" Season 3 unfolds in the stunning Bahamas, famed for its azure waters. The season includes a visit to Eros.
Travelers can conveniently access the Bahamas by ferry, with routes to destinations like Bimini or Grand Bahama.
Caribbean
Season 4 unfolds amidst the Caribbean islands, showcasing destinations such as St. Barths and the British Virgin Islands. The spotlight in Season 5 is predominantly on St. Maarten/Saint Martin.
Season 8 revisits the Caribbean, with a highlight on Antigua. By Season 9, the setting moves closer to St. Kitts, and S10 in and around St. Lucia. We will start adding more different ferries in the Caribbean in the near future.
Thailand
Season 7 takes us to a completely different part of the world: Thailand. We follow the crew as they navigate the waters around Phuket, using the Ao Po Grand Marina as their main base.
This season showcases stunning locations like Phang Nga Bay, Koh Poda, Koh Phi Phi, and Koh Rang Yai. For those interested in travel, ferries offer convenient access to Phuket and other destinations. A comprehensive list of Thai ferry routes can be found here.
Australia
"Below Deck Down Under" is an Australian spin-off of the original series. Its first season was mainly filmed around the Whitsunday Islands: Fitzroy Island, Hamilton Island and the Great Barrier Reef.
While the second season continues to showcase the Great Barrier Reef, it predominantly features Cairns as the central hub of the popular series.
Below Deck by series, spin-off, season and location
1. Below Deck:
Season 1 (2013): Soggy Dollar Bar, Jost Van Dyke, British Virgin Islands.

Filming took place around various islands in this Caribbean archipelago, which includes spots like Tortola, Virgin Gorda, and Jost Van Dyke.

Season 2 (2014): Ohana, British Virgin Islands.

Once again, the crew cruised around the BVI, visiting its diverse islands and enjoying its tropical beauty.

Season 3 (2015): Eros, the Bahamas.

This season shifted to the Bahamas, an archipelago known for its clear waters, stunning beaches, and vibrant marine life.

Season 4 (2016): Valor, the Caribbean (including St. Barths and the British Virgin Islands).

Locations included areas like St. Barths and the British Virgin Islands, with the yacht navigating the azure waters of the Caribbean Sea.

Season 5 (2017): Valor, St. Maarten.

St. Maarten, an island nation divided between French and Dutch territories, was the primary location for this season.

Season 6 (2018): My Seanna, Tahiti.

This season showcased Tahiti's exotic and remote beauty and its surrounding islands in the South Pacific.

Season 7 (2019): My Seanna, Thailand.

Filming occurred in various locations around Thailand, offering a blend of tropical beaches, bustling cities, and rich cultural experiences.

Season 8 (2020): My Seanna, the Caribbean (including Antigua).

The crew returned to the Caribbean, with Antigua and its neighbouring islands serving as the main backdrop.

Season 9 (2021): St Kitts, the Caribbean
Season 10 (2022): St Lucia, the Caribbean
2. Below Deck Mediterranean:
Season 1 (2016): Greece, mainly around the Ionian Islands.

Primarily in the Ionian Islands, which includes locations like Corfu, Lefkada, and Paxos. These islands are known for their turquoise waters, rich history, and picturesque villages.

Season 2 (2017): Croatia, particularly around the Dalmatian coast.

Centered around the Dalmatian Coast, visiting places like Split, Dubrovnik, Hvar, and Korčula. The Dalmatian coast is renowned for its historic cities, stunning islands, and clear blue waters.

Season 3 (2018): Italy, specifically areas like Naples, Capri, and Positano.

The crew sailed around the Amalfi Coast and the Tyrrhenian Sea, visiting iconic locations like Naples, Capri, and Positano. The Amalfi Coast is famous for its dramatic cliffs, charming coastal towns, and delicious Italian cuisine.

Season 4 (2019): The French Riviera, including places like Monaco and Saint-Tropez.

This season was mainly in the French Riviera (or Côte d'Azur), including renowned destinations such as Monaco, Cannes, Saint-Tropez, and Nice. The Riviera is known for its luxury, beautiful beaches, and glamorous events like the Cannes Film Festival.

Season 5 (2020): Spain, focusing on the island of Mallorca.

Primarily set in Mallorca, one of Spain's Balearic Islands in the Mediterranean. Mallorca offers diverse landscapes with its mountains, coves, beaches, and the historic city of Palma.

Season 6 (2021): Croatia, visiting various locales along its picturesque coastline.
Season 7 (2022): Malta, sailing around Malta with historic capital Valetta.
3. Below Deck Sailing Yacht:
Season 1 (2020): Greece, focusing on various islands and locales around the country.

Corfu: This Ionian Island was a primary destination during the season, with its charming old town and scenic coastlines.
Nidri: Located on the eastern coast of Lefkada, Nidri is another popular sailing spot in the Ionian Sea.
Mykonos: One of the most famous Greek islands, known for its vibrant nightlife and stunning beaches.
Syvota: A coastal village on the mainland, it's a picturesque area with turquoise waters.
Ereikoussa: A smaller and less visited island offering a peaceful escape.
Other nearby Ionian islands and coastal towns were also visited during the charters.

Season 2 (2021): Croatia, exploring various parts of the stunning Dalmatian coast.

Split: A significant port of call, Split is known for its ancient Diocletian Palace and lively Riva promenade.
Trogir: Located near Split, Trogir is a UNESCO World Heritage site due to its excellently preserved Romanesque and Renaissance buildings.
Šolta: An island close to Split, Šolta offers secluded bays and charming villages.
Hvar: Known as the "Sunniest Place in Europe", Hvar is famous for its historic sites, nightlife, and lavender fields.
Vis: This island served as a filming location for "Mamma Mia! Here We Go Again" and is known for its natural beauty.
Korčula: Known as the birthplace of Marco Polo, this island offers medieval architecture and stunning views.
They also made stops in other islands and coastal regions along the Dalmatian coast.

Season 3 (2022): Menorca, Spain

The series is being filmed around the Balearic Islands with Menorca as the home base

Season 4 (2023): Sardinia, Italy

Below Deck Sailing Yacht Season 4 was filmed around Sardinia, amongst others hotspots on Sardinia are Olbia and Cagliari.
The amazing ferry port of Bonifacio (Corsica, France) is being visited while sailing around Sardinia.
4. Below Deck Adventure
Season 1 (2022): Norway. The setting of the show alternates between the luxury yacht "Mercury," cruising through the Fjords of Norway and other locations.
5. Below Deck Down Under
Season 1 (2022) – Australia – Whitsundays + Great Barrier Reef

The first Below Deck season is filmed around the Whitsunday Islands and Great Barrier Reef.

Season 2 (2023) – Australia – Cairns + Great Barrier Reef.
Questions? What locations are you missing? And where should Below Deck start filming next? Let us know in the comments
Use our ferry guides and maps