News, updates and guides for ferry passengers all over the world
Do you want to go to one of the Dutch Wadden Islands with your caravan or camper? That's a great plan! You can easily take your camper or caravan on board the ferry to Texel, Ameland or Terschelling. We help you understand what rules apply in your case. How big can your camper be? How much does ...
Read more
Typical Block Island? Stroll through charming streets lined with boutiques and picturesque houses. Take a seat at one of the
Read More »
Island Guides
Would you like to do it a little bit differently? Take the ferry and ...
The Greek Cyclades: a beautiful group of islands in the Aegean Sea. ...
Ferry Data & Research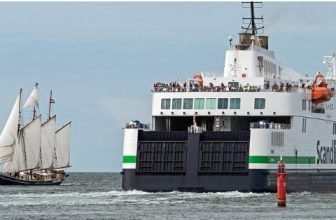 Train, car, ferry, plane, motorbike, and coach are compared based on ...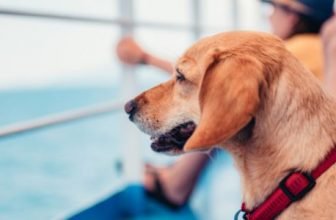 Can your dog come with you on holiday when you take the ferry? ...
(Ferry) Travel Tips
It's not easy to find the best and the cheapest option to cross the ...
Ah, the joys of sailing. The cool breeze, the sound of waves, the ...
Ferry Guides
It's not easy to find the best and the cheapest option to cross the ...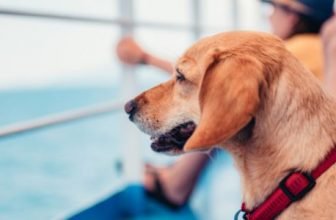 Can your dog come with you on holiday when you take the ferry? ...
Ferry News
New Update: Kaiarahi is sailing again from Wednesday onwards and the ...
Norwegian company Bergen Cruise Lines has plans to run the ferry ...
A leading global industrial gases and engineering company, Linde announced that the world's first liquid hydrogen-powered ferry for cars and
Read More »
While Hawaii does have a few smaller ferries operating between some of its islands, such as Maui and Lanai, there
Read More »
On Thursday 23 March 2023, the European Parliament and the Council of the European Union agreed upon a new EU
Read More »
Sun Ferry Services Company plans to deploy two brand new BV-classed hybrid ferries with onboard battery and solar power technology
Read More »
Paxi (or Paxoi) and Anti-Paxi are located nearby Corfu. These beautiful islands are the smallest of the Ionian Islands in
Read More »
If you're planning a trip on the water, it's important to know the difference between a ferry passenger-ship and a
Read More »
What is the total cost and price per mile and kilometer? In the latest update of this research we've also
Read More »
Stena Vinga from Stena Line's ferry fleet is scheduled to operate from the Danish seaport of Køge to Rønne from
Read More »
Holland Norway Lines has found a solution for the recent problems on the connection from Eemshaven to Kristiansand. From mid-April,
Read More »
Disney Cruise Line has announced it will begin welcoming guests to an exclusive new island destination in the summer of
Read More »
Visit one of the Dutch Wadden Islands in a very special way: instead of getting on the ferry, you just
Read More »
Greenline Ferries plans to launch a new Norwegian model of zero-emission all-electric catamaran vessel to link downtown Vancouver, Bowen Island,
Read More »
Skip the plane, because Ibiza is easily accessible by ferry. A car holiday to Ibiza is therefore the perfect plan
Read More »
Nantucket is a picturesque island off the coast of Massachusetts known for its charming cobblestone streets, historic architecture and beautiful
Read More »
There was a massive emergency services response to the Fishguard port after a fire broke out on the Stena Europe
Read More »
The Swedish ferry company, Stena Line will introduce Stena Nordica on its Fishguard – Rosslare route this July. This means
Read More »
Update: This connection has changed to Emden-Kristiansand for the reasons below.. You can read more about this move here: Eemshaven
Read More »
We are happy to inform you that TT-Line will be adding the port of Karlshamn to its route network in
Read More »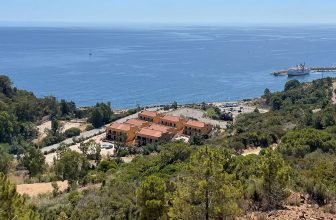 As soon as you set foot on the island, la dolce vita embraces you. The friendly Tuscany towns, hilly countryside
Read More »
In our latest update regarding the ferry troubles on the Wellington Picton connection, we mentioned that 5 out of 6
Read More »
Got Ferry News and Updates?
Contact us if you have industry news or work for an Island or region! We are more than willing to include your topics and news on our blog / news section. 
If you want to know more about how we work, who we are and what we are trying to reach with FerryGoGo.com then be sure to visit our About us section.