Getting to Comino by ferry
Taking the ferry to Comino is a trip that almost everyone makes when going on holiday to Malta. On the small island of Comino you will find the popular Blue Lagoon, a beautiful bay with crystal clear water.
Due to the popularity of the Blue Lagoon on Comino, many small and larger ferries depart from many different departure points. These are usually day tours to the island that you can also combine with a visit to the caves or with a snorkel dive.
On the ferry map below you can see exactly where the operators leave. That might make searching for the right ferry to Comino a little easier for you.
Timetable, availability, and compare prices
Our online booking module makes it easy to find and book your desired ferry crossing to Gozo. All you have to do is enter your departure port, destination, and travel dates. The system will show you the best routes and possible alternatives. You can then choose the ferry that best suits your needs and budget. Have a great trip!
The ferries to Comino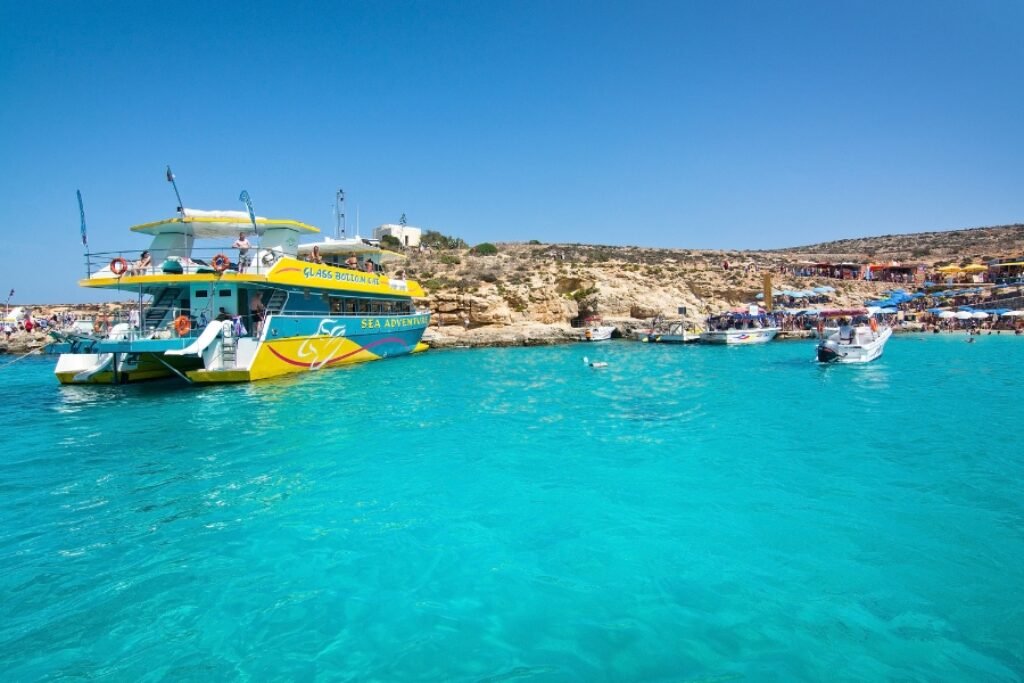 Almost all ferries to Comino arrive at the Blue Lagoon. From here you can discover the island or choose to hang around at the Blue Lagoon. 
Many Boats remain docked for a longer period of time. But in our opinion there are worse places to be 'stuck' for a few hours.
Do you think you can't keep it up for too long? There are also a number of smaller ferries that function more as a taxi service. They sail back and forth between Gozo, Comino and Malta.
All routes to Comino / Blue lagoon
The Blue Lagoon
It is useful to know in advance that the Blue Lagoon is very busy during the High Season. he picture below illustrates this somewhat. The beautiful water is watched by quite a few people.
The crowds cannot always be seen from the photos on the internet and from the travel brochures. So be prepared for more crowds than you expect.
Do you want to avoid the crowds? Then set off early or make sure you visit the Blue Lagoon outside the high season.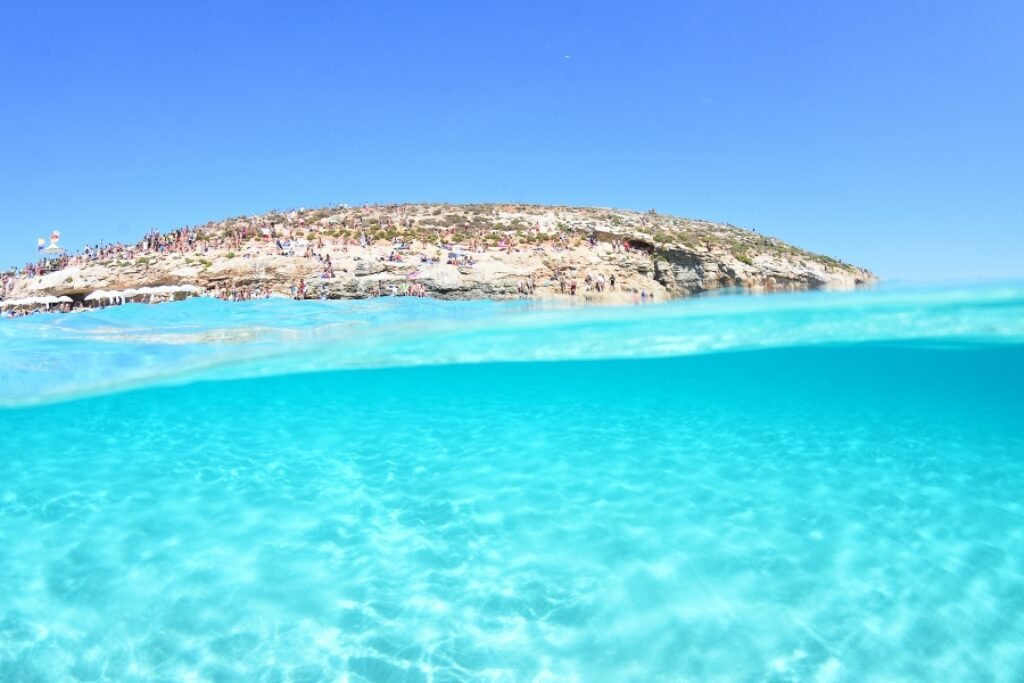 Ask, answer, and explore ferry routes with the community's expertise!