The Malta-Sicily ferry
There is a very fast ferry from Malta to Sicily. You can get from Valletta to Pozzallo in just 1 hour and 45 minutes!!!
Thanks to this ferry, it is best to make a day trip from Malta to Sicily (or the other way around) or to combine the two islands in one holiday.
You can also book your ferry ticket to/from Catania but the ferry sails between Valletta and Pozzallo. If you book a Valletta-Catania ticket, a bus drive between Pozzallo and Catania is included.
Malta-Sicily timetable, availability, and prices
Booking your ferry tickets has never been easier! With our online booking module, you can easily find and book your Malta-Sicily ferry tickets. Simply enter your travel dates, and the system will show you all available options. You can then choose the one that best suits your needs and budget. It's that simple!
From Malta to Sicily
There is only one operator active between Malta and Sicily. Virtu Ferries sails on the crossing: Pozzallo-Valletta. Tickets are quite easy to book with the Ferry booking website Direct Ferries.
It is also possible to book this ferry to Catania. You will then be transported by bus on the route between Pozzallo and Catania. If you book via Direct Ferries, the bus tickets are included in the booking.
Day Tours Malta-Sicily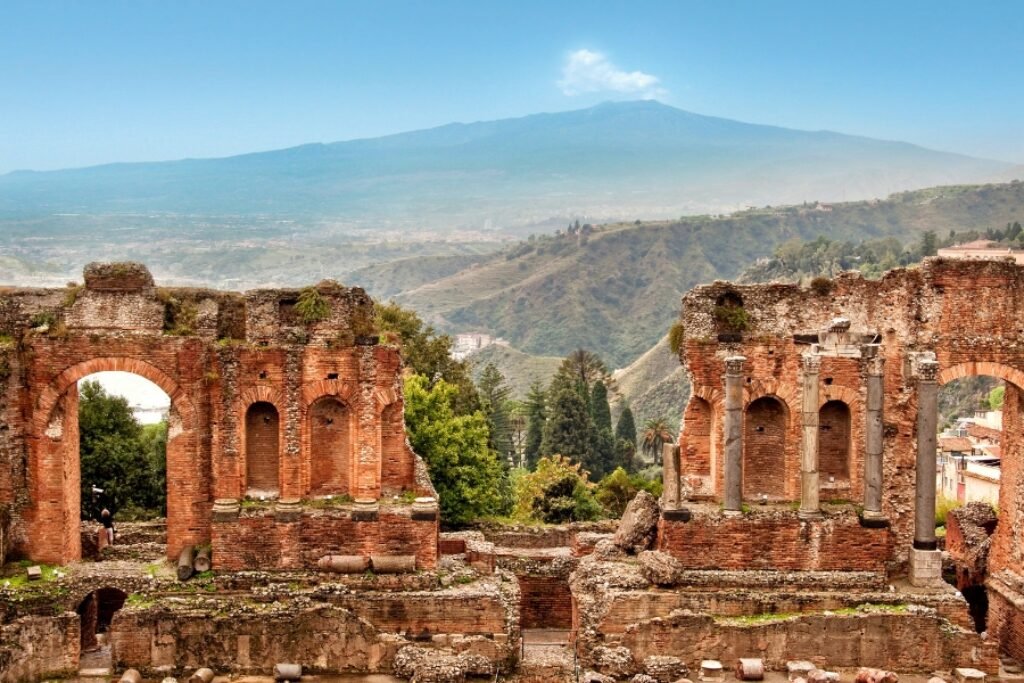 A nice way to give even more substance to your holiday in Malta is a day tour to Sicily. You can book the ferry to Sicily or book a fully organized tour. 
The advantage of booking a tour is that they know what nice places to take you to while you have limited time on the island. The disadvantage is that this costs a bit, but renting a car is perhaps even less economical.
It's not very cheap (the ferry is already quite pricey) but the people who book the trips are usually very enthusiastic.
Some tours take quite a long time because you want to get the most out of them. So 15 hours on the road is no exception.
Looking for such a tour?
Tours often include Syracuse (the oldest city in Italy), Mount Etna, and Taormina. If this is a nice idea, you can consider the following tours: 
Frequently Asked Questions
If you travel by ferry from Malta to Sicily, the crossing takes 1 hour and 45 minutes.
The starting price is approximately €69. If you travel with 2 people and a car, this quickly rises to around €324 if you book in the summer (return).
The fast ferry that sails to Sicily from Malta sails in just 1 hour and 45 minutes between the island.
Ask, answer, and explore ferry routes with the community's expertise!