How to get to Dover harbor to get on a ferry towards France. The address of the Dover harbor is Eastern docks Dover kent ct16 1ja. To get there read the following guide:
When you arrive from the M20, the road will merge into the A20 at Folkestone, follow that road until you reach the Eastern Docks roundabout, then take the first left and enter the Dover Ferry Terminal, from there onwards the guidance will be easy.
When you arrive from the M2 the road will merge into the A2 at Faversham, to reach Eastern docks Dover Kent ct16 1ja you need to stay on this route until the Eastern Docks roundabout, there you need to take a right into the Dover Ferry terminal.
This address is not easy to reach by train, then you need to walk all the way from Dover Priory to the Passenger terminal, which is a +/- 25-minute walk.
Check out our map of the Dover Harbor
We added a few pointers on the map to show where you need to go, from there on onwards it will be very easy to navigate towards DFDS, P&O Ferries, or Brittany ferries.

After the roundabout, it's going to be an easy ride and you don't need to navigate much, just think about which operator you sail with.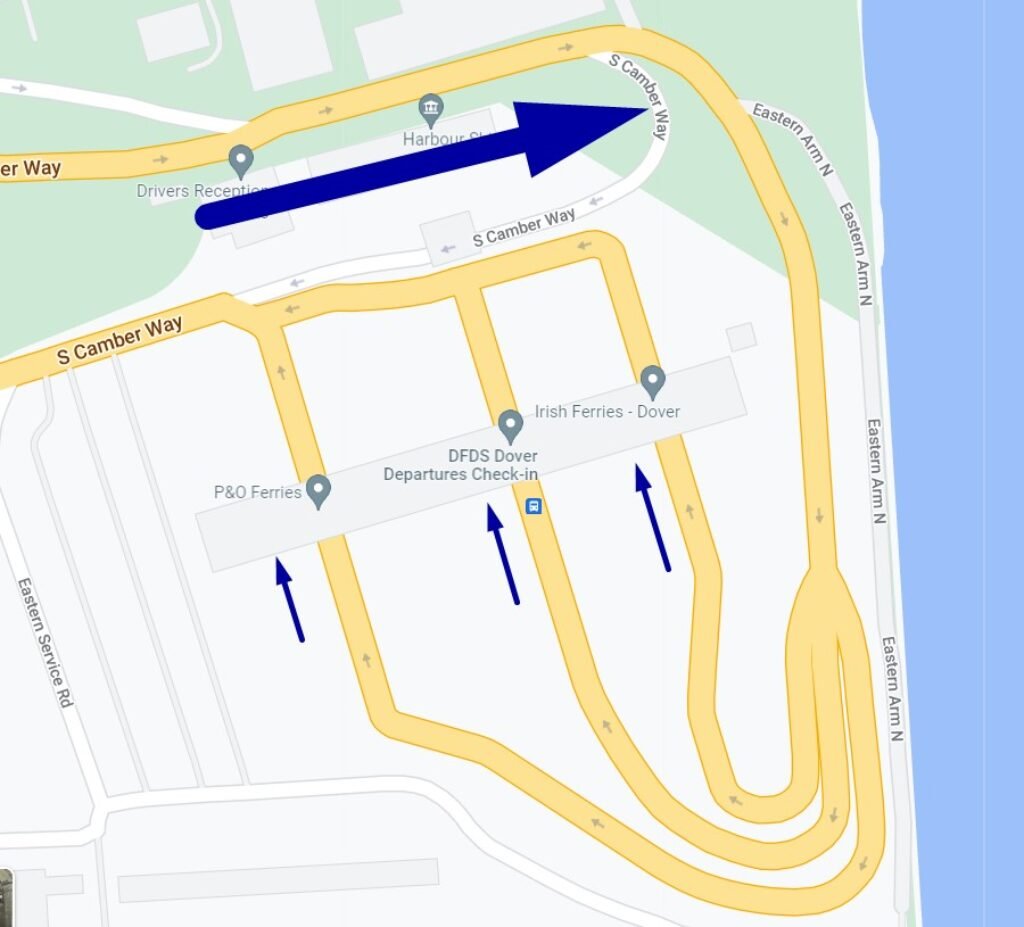 More info about this route:
Use our ferry guides and maps