How to get to Vancouver from Victoria
When traveling to Vancouver from Victoria or the cities nearby Victoria, your first choice is the BC Ferries connection from Swartz Bay to Tsawwassen, which brings you just under 2 hours to the South of Vancouver.
We do have to mention that traveling from Tsawwassen to the Vancouver city center is much less convenient compared to traveling to the city center from Horseshoe Bay. 
With that in mind, we want to let you know that there is also a ferry leaving from Nanaimo, which brings you to the North-West of Vancouver. The port of Nanaimo can be reached in 1 hour and 30 minutes from Victoria. 
You can also travel to Anacortes from Sidney (just South of Swartz Bay). This is, however, not the best alternative, and we would only take this one if you want to travel to the USA instead of Vancouver.
Ferry from Victoria to Tsawwassen
The #1 choice to reach Vancouver from Victoria. You'll be sailing with the Spirit of Vancouver Island, the Coastal Celebration of the Spirit of British Colombia.
The price you can expect for this trip
We've done some test bookings and with a car, you'll end up with about $136 to $156 for a single trip. Be sure to keep an eye on the 'saver' emblem. Not only for the lower price
but also for a more calm trip on an almost empty ship
!
Swartz Bay ⇔ South of Vancouver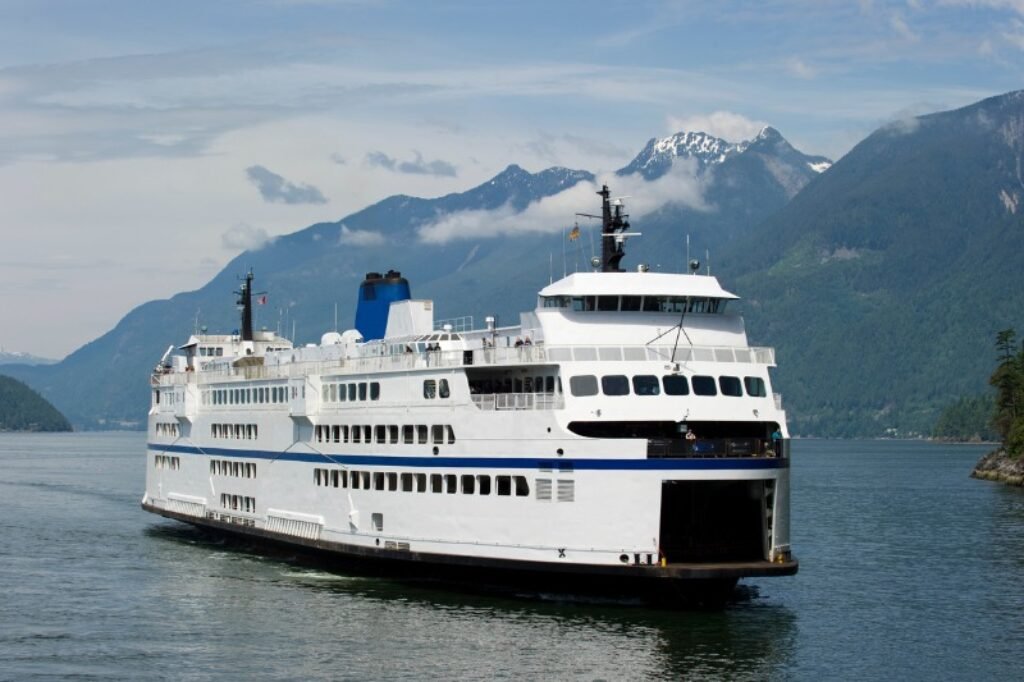 The route to the North-West of Vancouver
This route isn't a bad choice when you are simply willing to drive a bit longer to the departure port and arrive at a better spot near Vancouver. The North of Vancouver is better connected to the city center of Vancouver and is also close to the Capilano Suspension Bridge Park, which is definitely worth a visit! (See the picture below)
Nanaimo ⇔ North-West of Vancouver
The Alternative which is really no alternative
It's also possible to take a ferry from Sidney (very close to Victoria) to Anacortes. This ferry however has to sail between various islands and eventually lands further south to Vancouver. Only if you want to travel to the US this is a valid alternative.
Frequently Asked Questions
Ask, answer, and explore ferry routes with the community's expertise!