The Channel Islands, just off the coast of France, are truly beautiful pearls. Guernsey, Jersey, Sark, Herm and Alderney lie off the Normandy coast and can be reached by boat from the mainland within a few hours. Hop on the ferry to this special group of islands with a long and rich history. Let's chat about traveling to Jersey, Guernsey and Sark.
The perfect mix of British and French
The Channel Islands are close to the French coast and yet they are more British than French. In fact, they are Crown dependencies. Formally they do not belong to the United Kingdom, but they have- just like the Isle of Man – a special position[1]https://en.wikipedia.org/wiki/Channel_Islands. In the Channel islands you pay with British pounds and cars drive on the lefthand side of the road. Given the geographical location, you will also find many French influences on the Channel Islands and you can taste that in gastronomy.
FerryGoGo tip: Go islandhopping between the Channel Islands. You can easily hop from Jersey to Guernsey and then to Sark, in one holiday. That way you don't have to miss anything!
Take the boat to the Channel Islands
From both the south of England and France you can easily travel by ferry to the two largest Channel Islands of Guernsey and Jersey: popular holiday destinations for British and French tourists. Boats depart from these islands to the smaller Channel Islands such as Sark and Herm.
Departure from the UK:
Departure from France:
Subtropical flowers in Jersey and Guernsey
Jersey and Guernsey: you need to put them on your island bucket list. With your walking shoes on you will discover the stunning flora and fauna, rugged rocky coasts with beautiful bays and many hidden beaches. Because of its southern location lovely wild flowers bloom in summer on Jersey and Guernsey.
Abandoned bunkers from the second world war
Enjoy a touch of history during your holiday. The Channel Islands were the only British territory occupied by the Germans. The bunkers and underground corridors are silent witnesses of World War II. Jersey even has an underground military hospital, which is open for visits.
Peace can be found on Sark island
From Guernsey, take the ferry to the Channel Island of Sark. This idyllic island is really small and has an area of 2.10 square miles (5,5 km2). Cars are prohibited on Sark. The only motorized vehicle you will see is a tractor with a wagon that takes you from the boat to the main street of Sark. There are no paved roads, but you can enjoy cycling and hiking on Sark. It should be clear: you really come here for peace.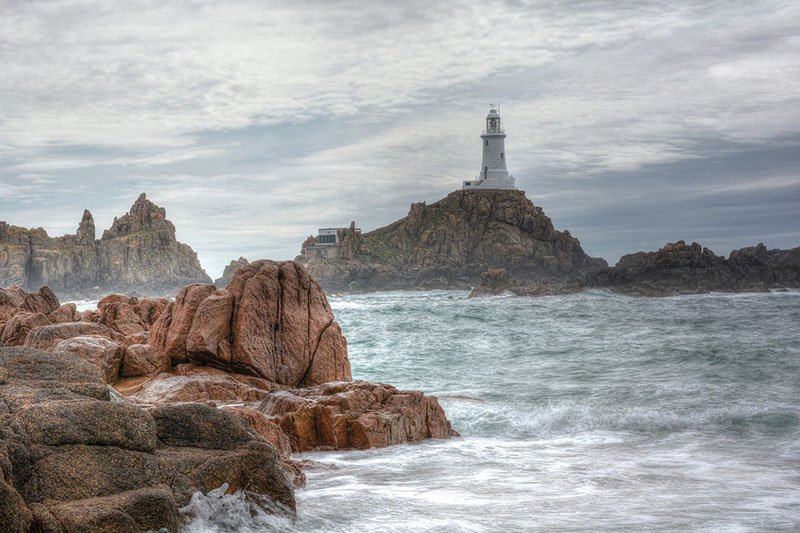 References

↑

1

https://en.wikipedia.org/wiki/Channel_Islands