Civitavecchia (Rome)-Olbia
The ferry from Civitavecchia and Olbia (and or the other way around) connects Rome to Sardinia with this direct crossing. The crossing takes somewhere between 6 to 8 hours depending on whether you'll be sailing with a day or a night crossing and with which ferry company you'll sail to or from Sardinia. GNV, Tirrenia or Grimaldi lines. With 18 weekly crossings you'll have plenty of choice between different ferries.
Ferry from Civitavecchia, Rome to Olbia
On the route to and from Civitavecchia and Olbia, Sardinia, there are three ferry active ferry companies. GNV, Grimaldi Lines, and Tirrenia sail on the route that connects the Italian coastal city of Civitavecchia to Olbia, Sardina. There are 18 weekly sailings, and travel times vary from 6 hours (Tirrenia) to 8,5 hours with GNV.
On this ferry, it is possible to bring your car. Civitavecchia is also famous as the gateway to Rome. This is also the best connection between Rome and Sardinia.
This page will provide information and tips about these ferry routes to Olbia from Civitavecchia.
Ferry Civitavecchia (Rome) – Olbia costs
If you want to travel by ferry to Sardinia, specifically from Rome (Civitavecchia) to Olbia or vice versa, you can expect the following prices. The ferry between Rome and Sardinia takes you over 230 km in about 6 to 8 hours.
Tickets are available from €42,- Which is for one person without a car and a single journey.
A crossing with a car and two people in will cost somewhere around €250,- (return) for the night crossing.- (test booking in October for summer 2023)
The boat ticket prices depend on the season and the crowds, as you can see above. Specifically in the peak season (summer), prices rise sharply for the crossing to Olbia, Sardinia.
Book early to get the best price and ensure you can bring your car, motorbike or camper on board. Also, check the low-fare calendar, a handy tool that helps you save money.
Timetable – schedule ferry Civitavecchia – Olbia
The ferry to Civitavecchia and Olbia sails up to 18 times per week and three times daily with the ferries from GNV, Grimaldi, and Tirrenia. The sailing time can differ between 6 to 9 hours depending on which ferry you board. For the day and night crossing, departure of crossing can vary.
Departure and arrival times differ per season, but in general, there are sailings leaving in the morning for the day crossing and sailings departing in the evening for the night crossing. As said before, Civitavecchia is also famous for being the 'cruise' gateway to Rome. Several ferry companies sail on this crossing with both day and night crossings!
Book easily online
Book tickets
Tickets are available from around €35 (based on one person, single ticket). In general, it is like the earlier you book, the less you will pay.
Port information
To get to the departure port, use the address and follow the signs to the terminal when you arrive.
Civitavecchia
Civitavecchia ferry terminal
Grimaldi Lines: Terminal 1 Autostrade del Mare Civitavecchia Città Metropolitana di Roma IT, Via Prato del Turco, 00053 Porto di, Italy
GNV: Varco Vespucci, Civitavecchia
Tirrenia: Terminal autostr. Mare – 00053 – Civitavecchia
Olbia
Olbia ferry terminal:
Banchina Isola Bianca, 07026 Olbia SS, Italy
On board the ferry to Civitavecchia and Olbia
This (and more) can be expected on the ferries to and from Civitavecchia and Olbia.
Outside Deck
Cabins
Childrens play area
Sun deck
Animal cabins
Swimming pool
Food and drinks
Pizzeria
Arcade hall
Alternatives to the Civitavecchia to Olbia ferry
Are you travelling to Sardinia? Then different crossings will bring you there. When departing from or near Rome, ferries leaving Civitavecchia are the best choice. If you want to sail to Olbia but don't care where you depart from, you can choose alternative routes such as Livorno Olbia, Piombino Olbia and Genoa – Olbia.
If you're looking to take the ferry to Sardinia in general, you can look into the possibilities of taking a ferry to Porto Torres or Cagliari. You also have the option to depart from other ports with ferries leaving for Sardina: travelling from Nice to Golfo Aranci is a good option from the South of France.
Frequently Asked Questions ferry to Olbia (Sardinia) and Civitavecchia.
How long is the sailing between Civitavecchia and Olbia?
The ferry from Civitavecchia to Olbia takes around 6 to 8 hours, covering 230 kilometres
How many ferries leave Rome / Civitavecchia to Olbia per week?
On this route, ferries from different companies sail to and forth from Sardinia and Rome totalling up to 18 ferries per week, about three daily on this 230 km crossing.
Which ferry company sail on this route?
Currently, Tirrenia, GNV and Grimaldi Lines are sailing on the route Olbia-Civitavecchia.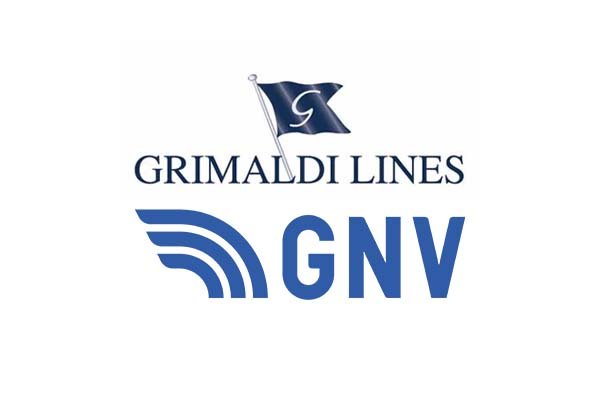 Civitavecchia (Rome)-Olbia