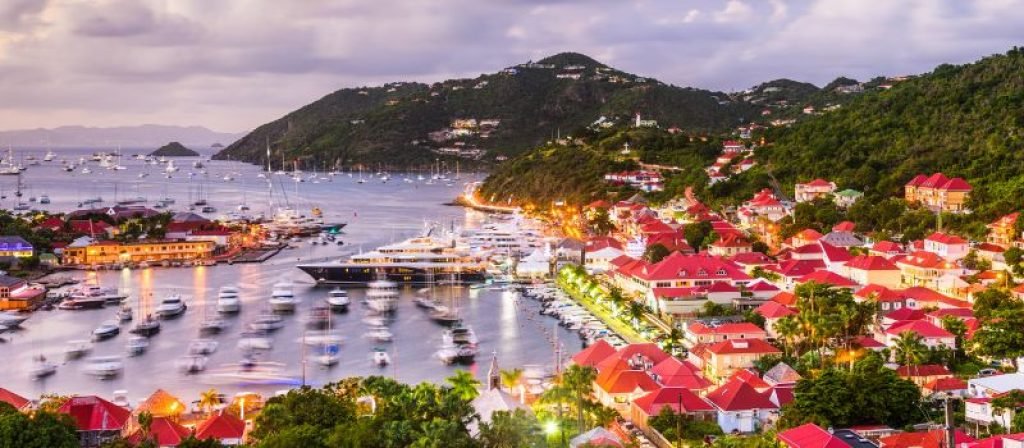 The ferry from Philipsburg to Gustavia
No Hidden Fees – No Extra Luggage or Baggage Charges
Passport Required for all Passengers.
The distance from harbor (Philipsburg) to harbor (Gustavia) is about 15 Miles. (23 km)
Check-In closes 15 minutes prior to departure time. Suggested check-in time is one hour before departure.
The Philipsburg – Gustavia connection on this route sails up to 12 times per day.
The duration of this crossing is 45 minutes. However keep in mind this can change based on the weather, season and different ships on the route.
St Maarten harbor address: Bobby's Marina – J Yrausquin Blvd 22-H – Philipsburg – St Martin
Gustavia harbor address: BP 695 97099 St Barthelemy. Coordinates: 17.8985078543, -62.85039443218.
Booking the Ferry: Where and how?
There are several ways to book this ferry, keep in mind that a passport is required on this ferry. 
Best Alternative:
Cape May-Lewes ferry price
If you want to take the ferry to Gustavia or the other way around the minimal price for a single trip for one person will be close to 60 dollars. This price however can change due to fuel surcharges and things like discounts based on age or what you want to bring along on the ferry.
On FerryGoGo.com we really want to deliver the info that you seek. That's why we don't only list the from price but we also wanted to list the average price you can expect on your bill when travelling towards Cape May. This price is based on the average price for two persons. It's important to note however that when a car transfer is possible we added a car, so car ferries have a more serious average price! For Cape May-Lewes we calculated that an average price for two persons would be around $200.
FAQ
Which ferry companies sail on this crossing?
The ferry between Philipsburg and Gustavia is currently operated by: Great Bay Express.
How long does the Philipsburg-Gustavia crossing take?
The travel time of the Philipsburg-Gustavia ferry is around: 42 minutes. Please arrive early at the harbor and calculate extra time for check-in and boarding if necessary. How long in advance you need to be present is usually communicated on your ticket or on the website of the ferry operator you sail with.
How often does the Philipsburg-Gustavia ferry sail?
You can usually take the ferry from Philipsburg to Gustavia (or the ferry from Gustavia to Philipsburg) 12 Times per day. Depending on the season, the amount of people on the ferry and the weather forecast, the ferry company can deviate from the timetable/ferry schedule.
What is the distance between Philipsburg and Gustavia?
The distance between Philipsburg and Gustavia is approximately 14 miles or 23 km.