Your holiday starts on the ferry. That certainly applies to your boat trip with Viking line. Viking Line's modern ships sail across the Baltic Sea between Sweden, Finland and Estonia. You can explore beautiful Scandinavia by super luxury boat. Use this ferry to travel to your next destination or stay on board for a few extra days and experience an actual cruise.
A ferry service with the allure of a Cruise
You can enjoy a lot of luxuries on the Viking Line boats. Enjoy the buffet and fill your plate with smoked salmon, fried fish and caviar. Try your luck at the casino, take a seat at the bar and marvel at all the entertainment on board. Sleep it off in a comfortable cabin and de-stress during a beauty treatment. And all this with a beautiful sea view on the Baltic Sea.
Viking Glory: new and sustainable ship
Viking Line has invested in new and sustainable ships. Viking Glory is Viking Line's newest ship and has been sailing since March 2022. The Glory's CO2 emissions are significantly lower than comparable Cruise Ferries. Sailing on natural gas and various technological innovations make these ships (and also your holiday) less harmful to the environment.
Eco friendly
Cruise ships usually run on fuel oil. Viking Line's ships run on LNG fuel. They do have the capacity, speed and comfort of a full-fledged cruise ship.
Where does Viking Line sail?
The Cruise-ferry Viking Line sails across the Baltic Sea. Best of Scandinavia! Discover cities such as Stockholm, Helsinki and Turku or the beautiful nature of the Finnish Åland islands.
With Viking Line to Finland
Visit the beautiful capital Helsinki or the historic center of Turku. The popular crossing from Stockholm to Helsinki takes about 16 hours. Or admire the serenity and vastness of the Åland Islands: an archipelago between Finland and Sweden.
Which ferry do you take on your trip to Finland?
Besides Viking Line you can also use Silja Line or St Peter line on your boat trip Stockholm-Helsinki.
Do you want to take the ferry directly to Helsinki from Germany? In Travemünde you can board the Finnlines ferry to Helsinki.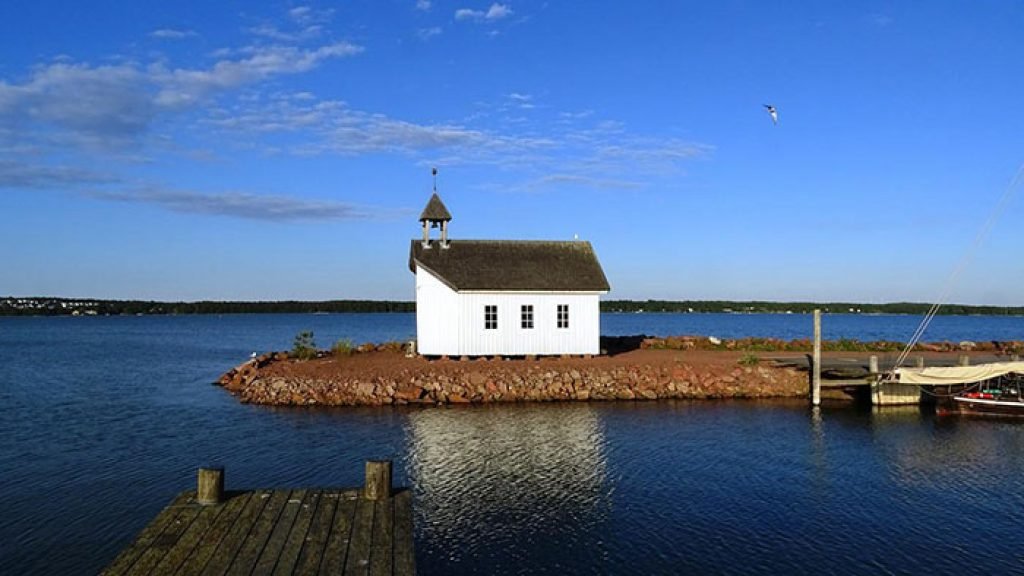 The Cruise Ferry from Stockholm
Stockholm, the vibrant capital of Sweden, is a must-see. Viking Line has many departures from Stockholm to the Finnish cities of Helsinki and Turku.
Visiting Estonia with Viking Line
Tallinn is the capital of Estonia and definitely worth a day trip. The ferry takes you from Helsinki to Tallinn in 2.5 hours.
Use our ferry guides and maps